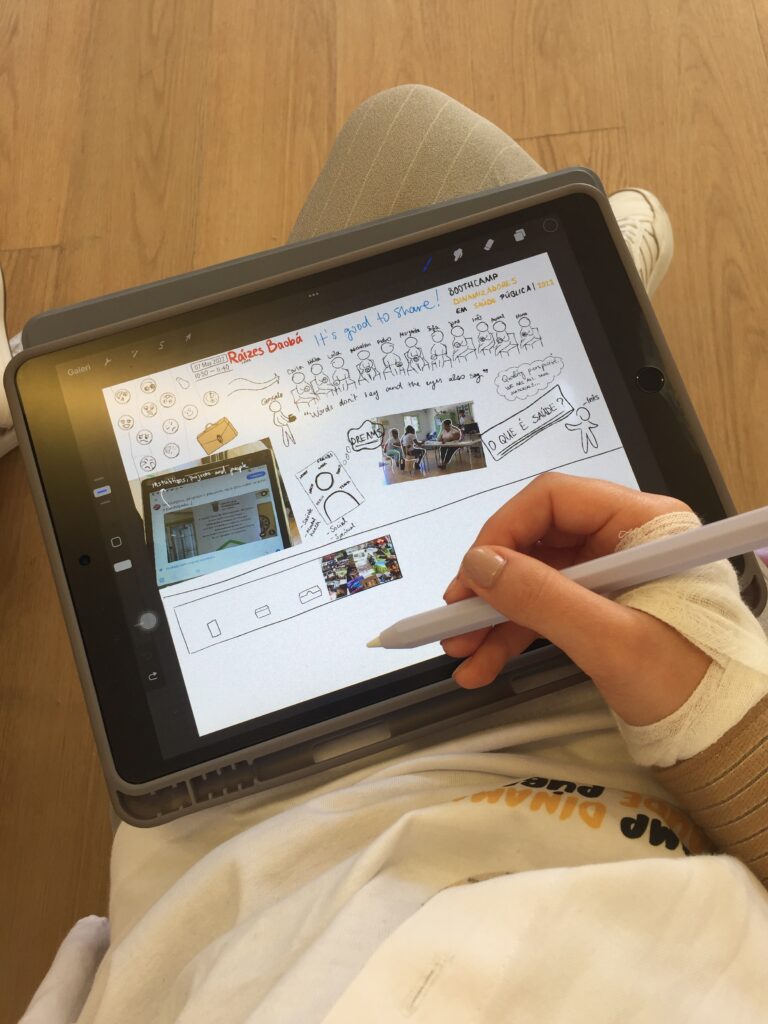 On the week that I injured my wrist, we had so much work to do. On 7th May, I went with Nuno and Gonçalo to Santa Marta for a bootcamp called "Dinamizadores Em Saúde Pública". In the bootcamp they talked about their neighborhood and how a healthy neighborhood should be. My task was to record everything visually, like a graphic facilitation. But because of my wrist I wasn't able to draw well so mostly I tried to listen and understand the subjects. It was the first day of bootcamp. I met Anabel from the municipality, she was so friendly and charming..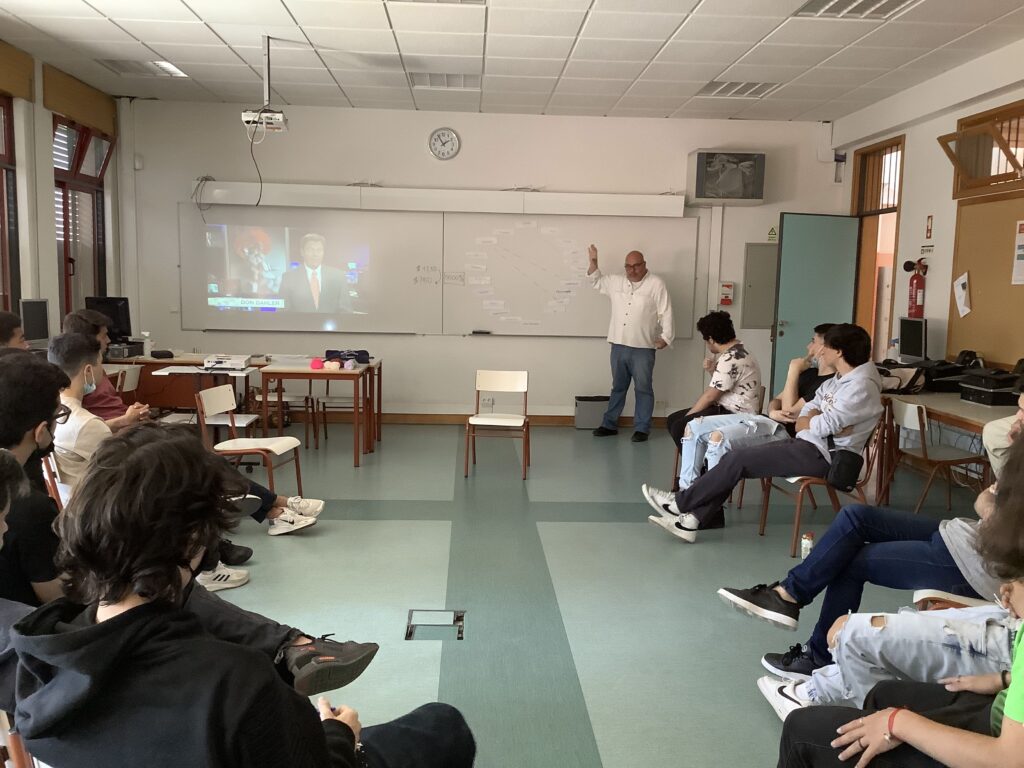 On monday, 9th May, we had another bootcamp in a secondary school. I went there with Nuno, and I helped him. Anabel also joined us there. Some days I'm trying to use the sewing machine to explore it more. No matter how similar it is to my own sewing machine, it has some differences. I started to fix some clothes of Herminia (our Portuguese teacher). This way I have the opportunity to use the machine and she has her clothes done.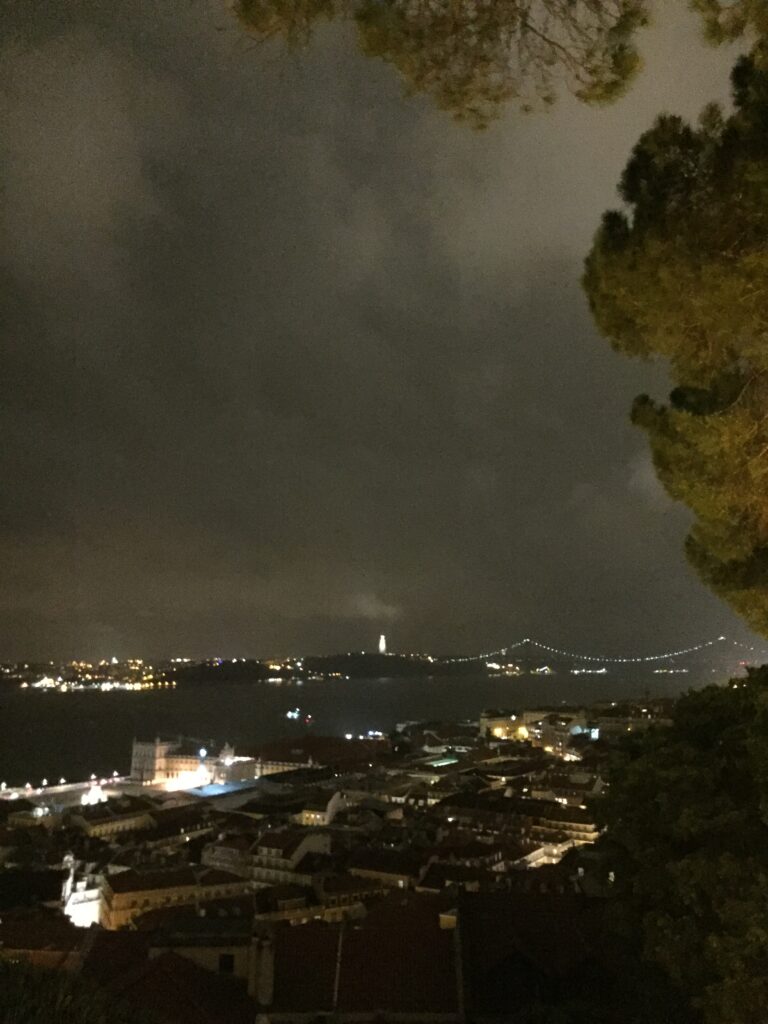 On 14th May, we had the second day of bootcamp in Santa Marta. I went there with Nuno and Gonçalo. I continued to draw and Gonçalo was shooting videos of bootcamp. After the bootcamp, we went to Castelo de São Jorge. It was the European Night of Museums, so entrance to the castle was free, and we took that opportunity. Castle's view was amazing! Next day we went to Parque dos Poetas for a jazz festival. The music, the park, and the atmosphere was great!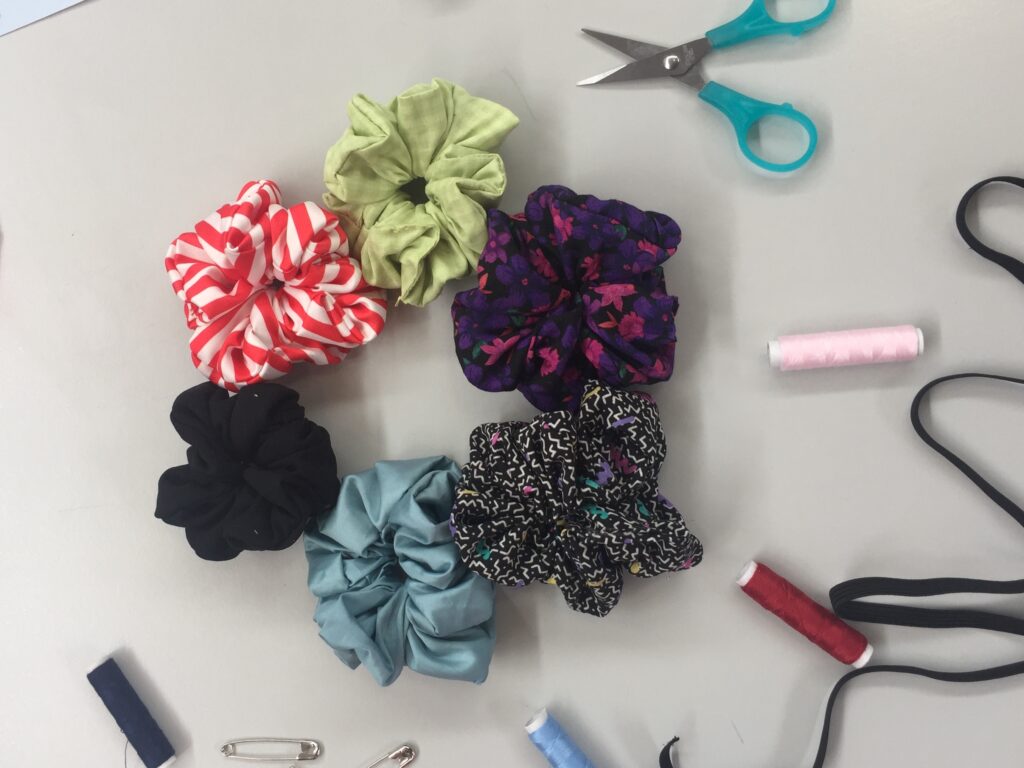 Next week I was planning a sewing workshop and pin machine workshop. So Tiago and I went to a fabric store and we bought such beautiful fabrics! We had a test for the sewing workshop on 18th May, because it was my first workshop and I wanted to see how it would go. So we had the sewing workshop at the office with Anna, Daniel, Gonçalo, Laura, Martyna, Rodrigo and Tiago. We sewed colorful scrunchies! We didn't have scissors suitable for fabrics, so after the workshop I went to the store to buy big scissors. Usually I went there with Tiago, but that day I went there alone. I had to speak only Portuguese, because the seller doesn't know English. I spoke in Portuguese (of course not so well!) and I bought 2 big scissors.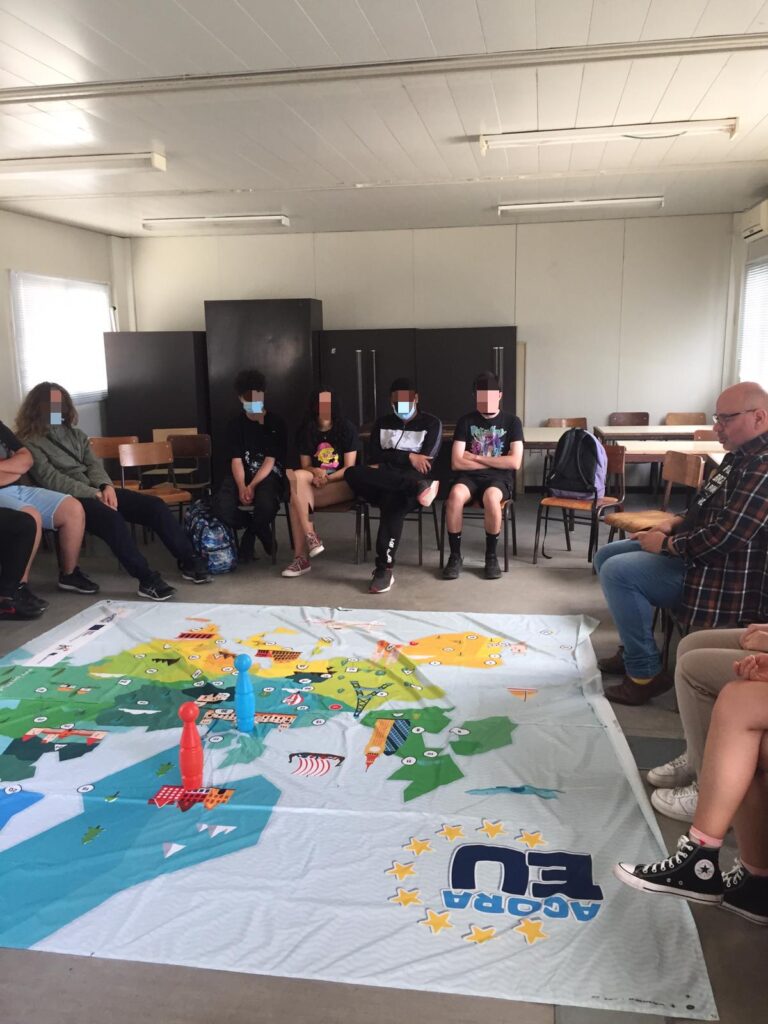 The next day we had a Jah Moment in Escola Secundária João de Barros, where we had our Portuguese lessons. We had Eurodesk and Arduino workshops held by Nuno and Tiago. My task was taking photos and Gonçalo's was shooting videos. Anna and Martyna talked about Erasmus+ and its opportunities and their experiences.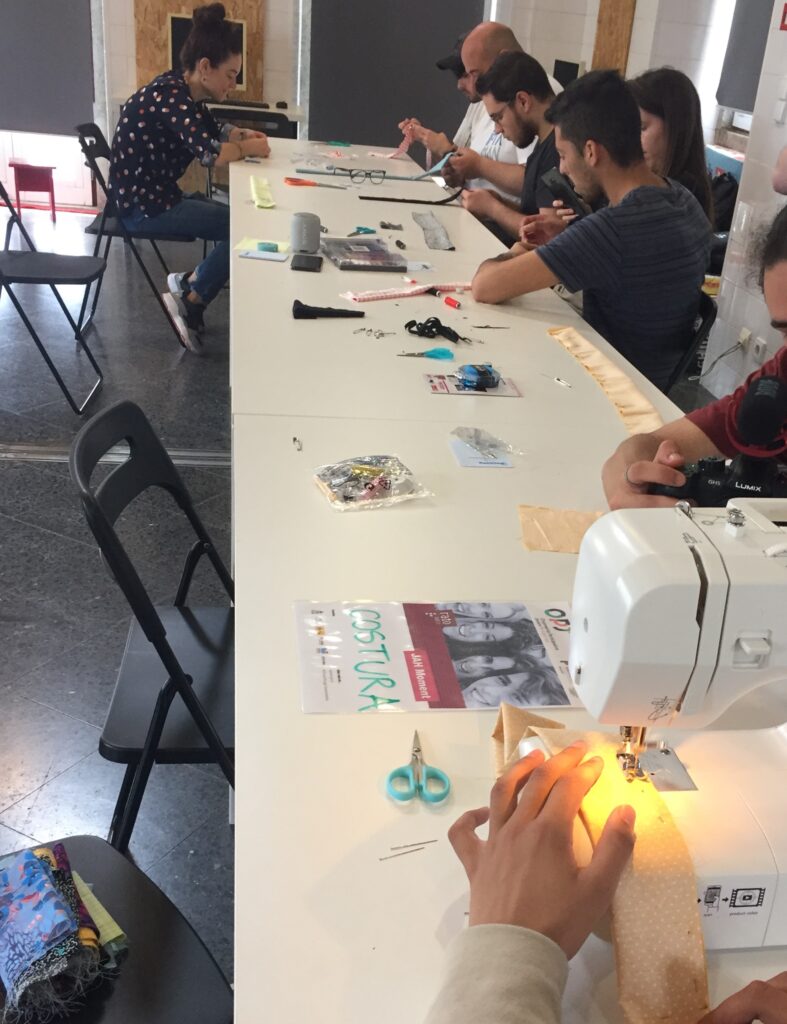 On 20th May, me and the girls went to the fabric store, and we bought new treads for the embroidery machine. Then I showed Anna how to use the embroidery machine. We embroidered some designs for the Jah Moment that we'll have the next day. At home I drew and designed some drawings for the pin workshop. On saturday, 21st May, we had the Jah Moment in Casa Amarela. I ran the sewing workshop and Tiago ran the pin workshop at the same time. We were expecting students from a school but they couldn't join, so we did the workshop between office workers, interns and volunteers.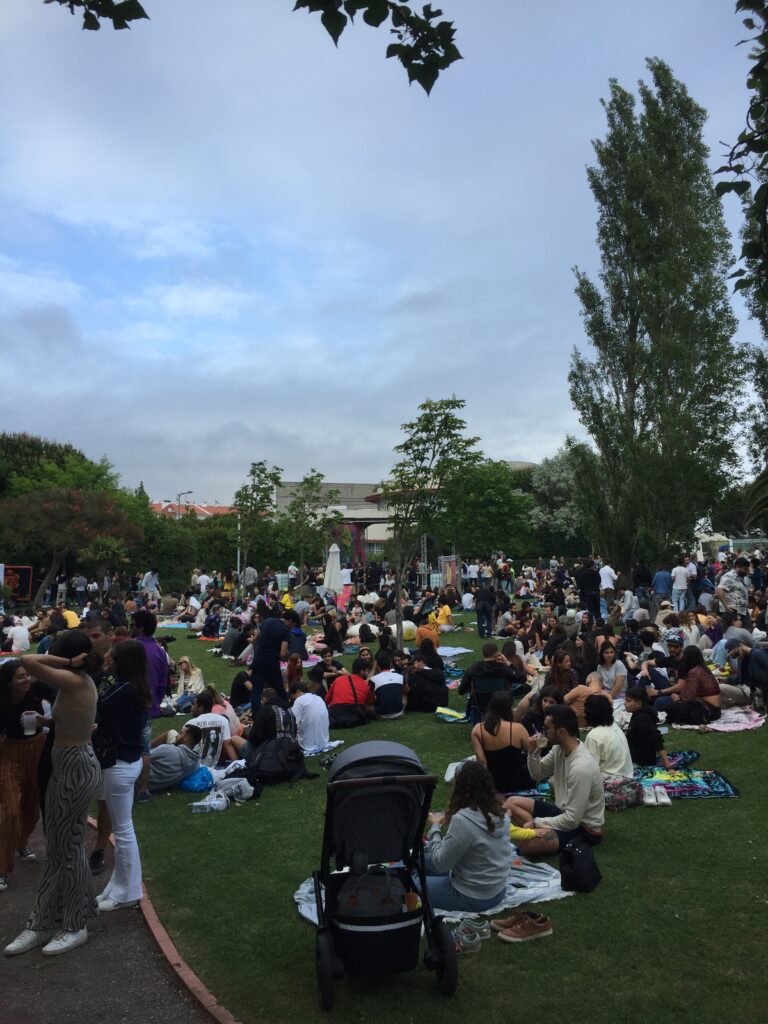 The next day we went to the same jazz festival. We met Gonçalo's friends there. Getting to know new people is always good because they can introduce us to new perspectives and we can exchange ideas, culture…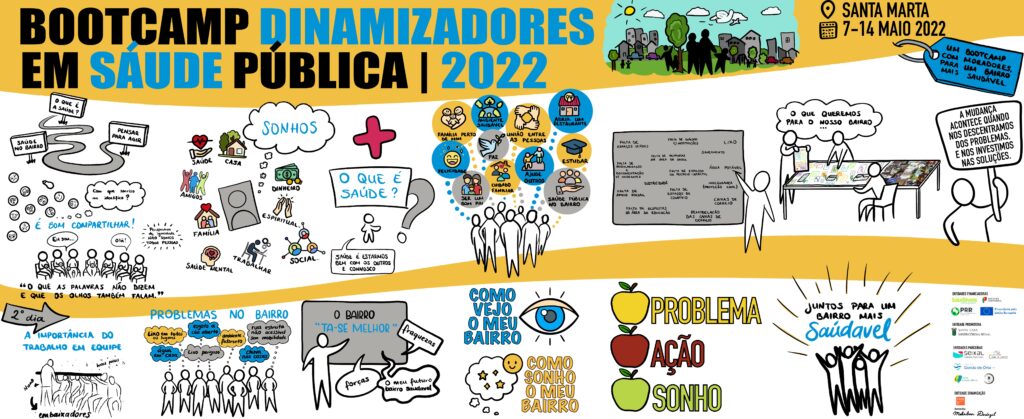 The next week mostly I worked on graphic facilitation. I redrew graphic facilitation for the bootcamp in Santa Marta. In the beginning, I was doing the drawing by writing the texts in English. Later I changed it to Portuguese regarding Nuno's request. In this way, I was able to study a little Portuguese also. I wanted to draw more things, but I already spent so much time on it because I am so perfectionist. But Nuno asked it immediately and I couldn't do any changes. Next time, I should do it faster.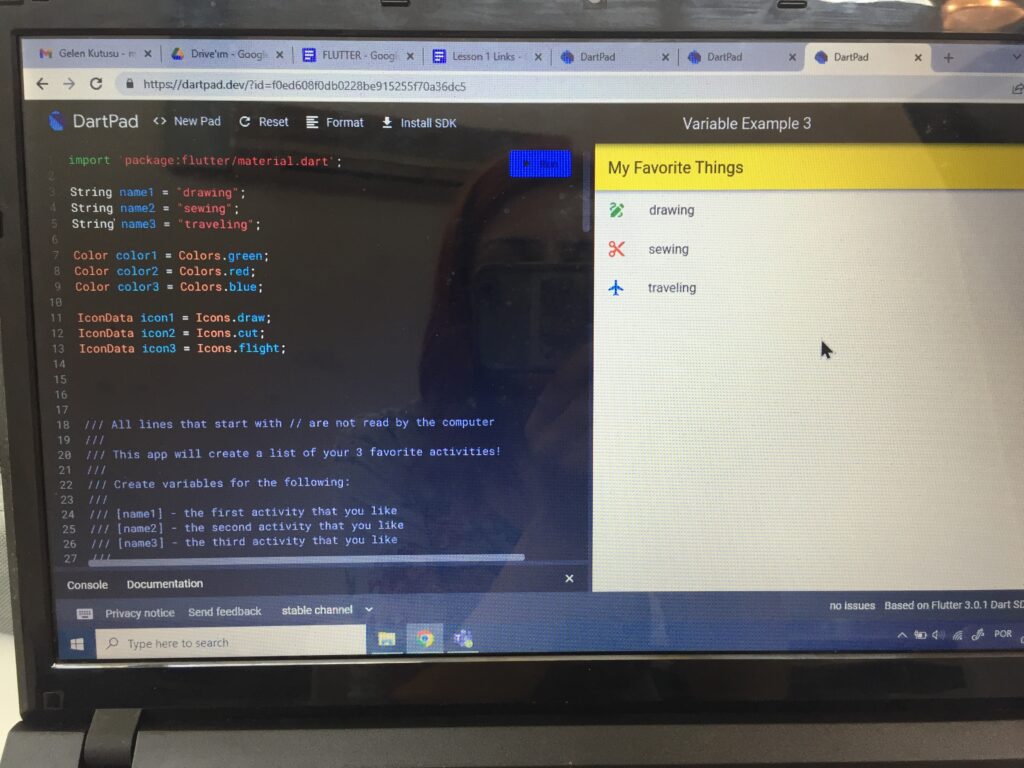 On 27th May, we had a bootcamp by Google Developers. The name of the bootcamp is "Por um Futuro Diferente" and Gonçalo P. and Ines M. teach us how to code. This bootcamp is for the women who want to enter the field of programming, but who do not have the possibility of accessing any education or courses. Some women also joined it, which we know from the Portuguese for Immigrants Course by Rato-ADCC. We started to learn how to use Flutter and DartPad.