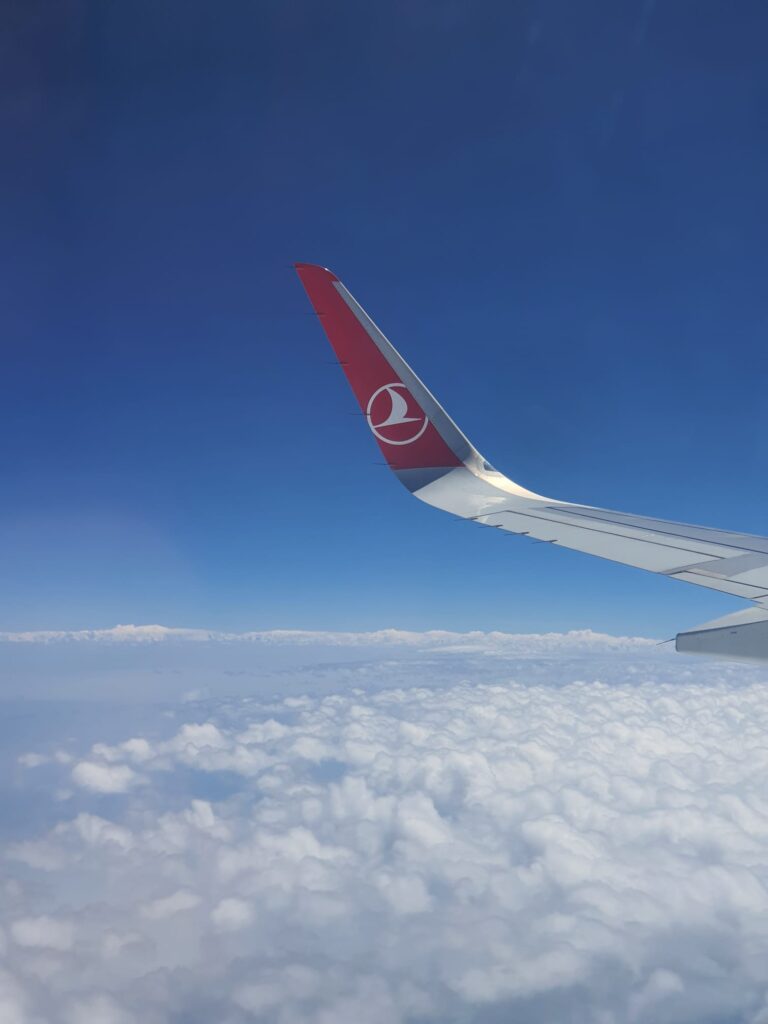 Olá, I'm Gülcan and I came to Portugal from Turkey.Actually, when I first came to Humberto Delgado Airport in Lisbon, I was nervous but Justyna came to pick up me and we started to talk later we went home. I met other volunteers and my Portugal adventure started.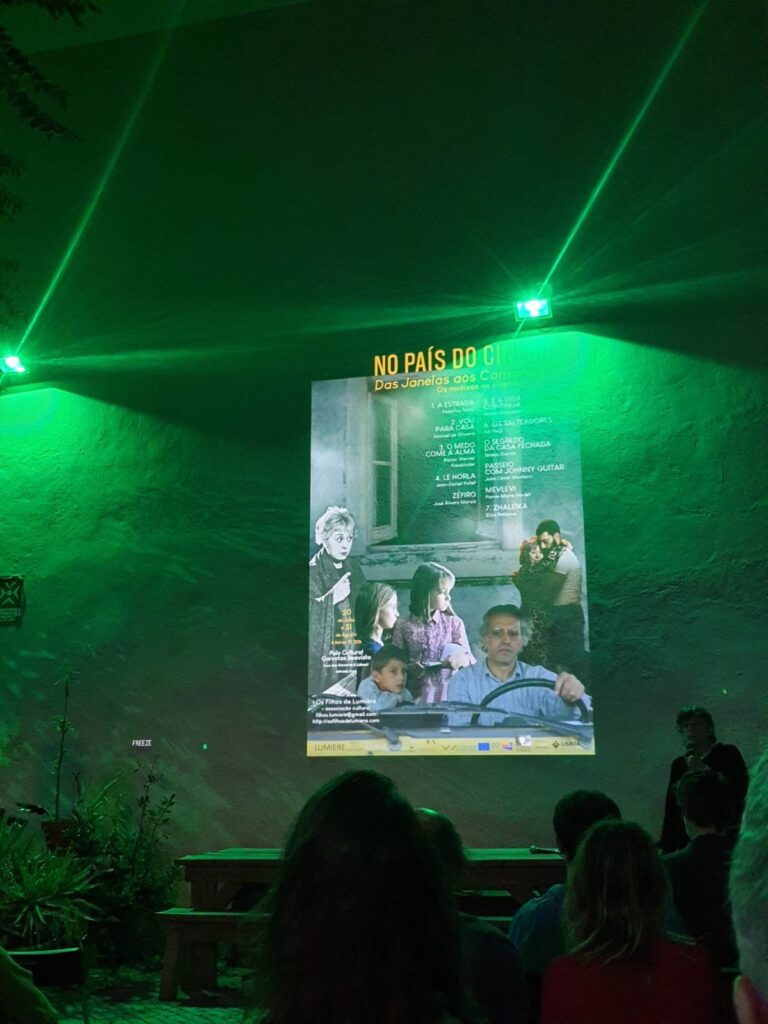 We went to an open-air cinema together and the film's language was Arabic and its subtitle was Portuguese. So we didn't understand anything but we still had fun. Also I saw Lisbon for the first time and it looked great at night.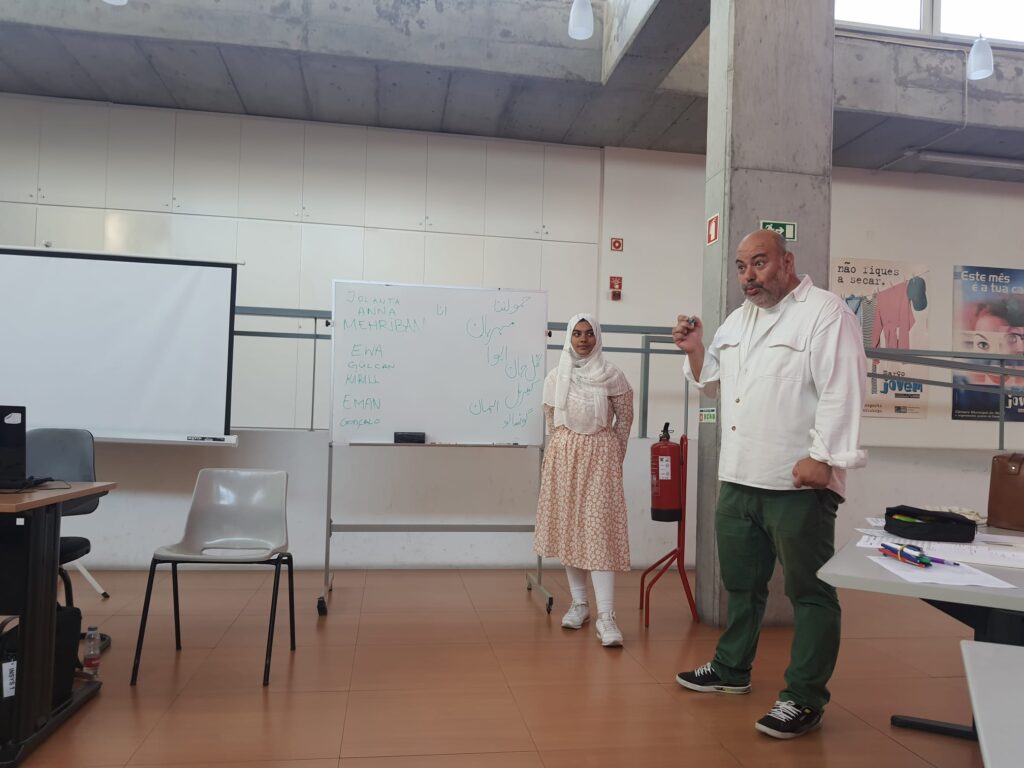 Eman prepared a presentation about Islam for us. First of all, we wrote our names on the board and she wrote our names in the Arabic alphabet. Later She told us about Islam and answered our questions. It was very informative the presentation. Thanks, Eman 🙂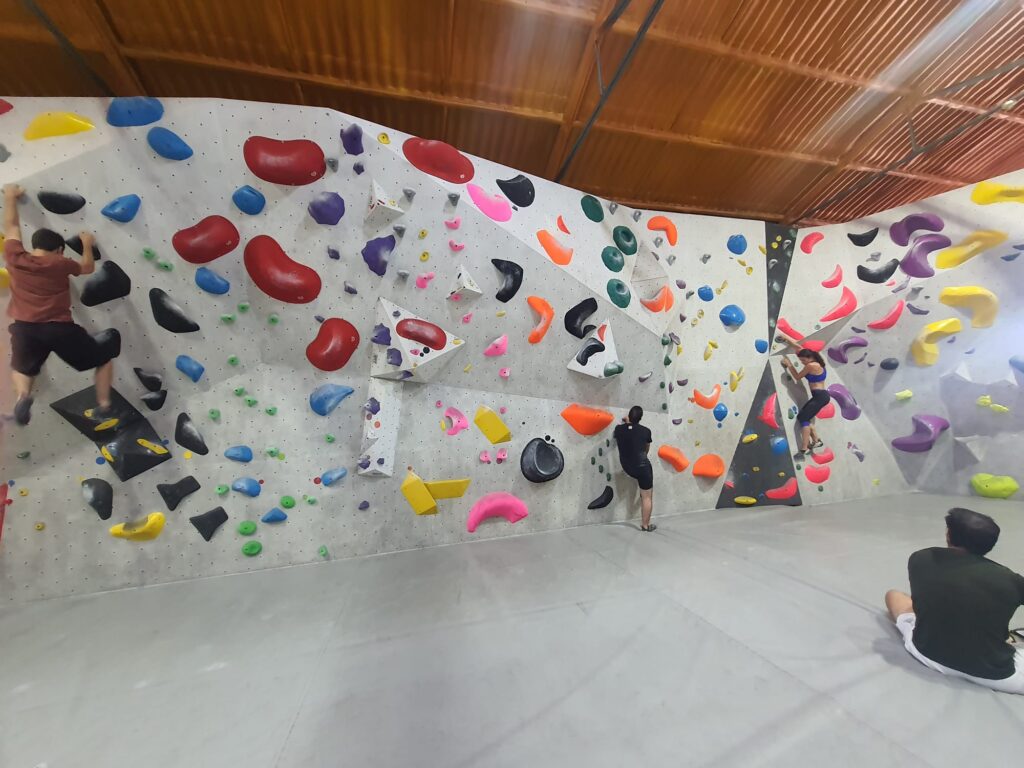 New country, new city, and I wanted to discover the city. I decided to go to the climbing wall alone. Actually, I got on the wrong train three times. I think Lisbon transport has a complicated system but finally, I achieved the goal.
I love climbing and I had a lot of fun there.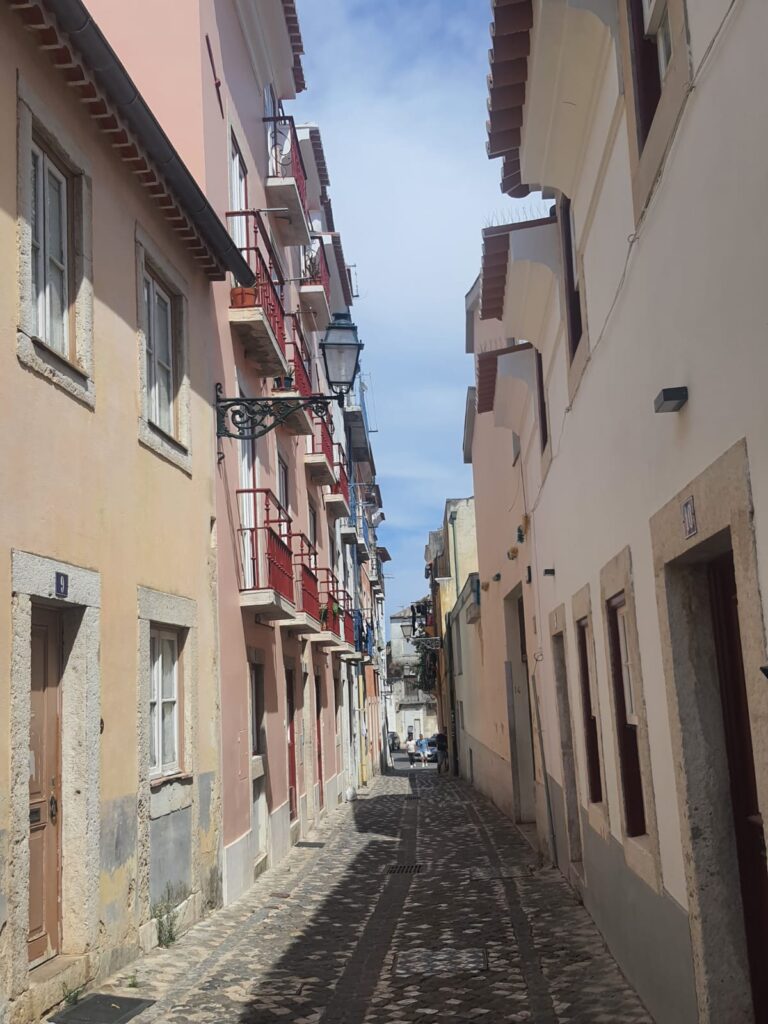 These are narrow and nice streets in Lisbon
My first week was great and I can't wait for new adventures. Até logo