Boa tarde a todos!
It's Sarah again. 😀 Actually, my last article wasn't that long ago, but let me update you anyway!
The days passed by quickly, and it was already time for me to talk about my volunteering experience in front of other people. Nuno and I then went to a school nearby. We did a workshop about international volunteering and promoting CES' program in front of high-school students. I talked at the end of his presentation and I had to explain to them what motivated me to come, what I do and learn, and why it's a good opportunity for them. Speaking in front of a lot of people like that was scary because I'm not used to it, but actually, it wasn't that bad. Some of them even stayed at the end of the session to ask further questions to which I gladly answered.
The student's English was really good. It surprised me but I think it's thanks to series, movies and social media exposure that the new generation knows english that well, in both this country and mine.
On march 1st, we celebrated Rato's 23rd Birthday. All of RATO's members were present and we also invited some seniors that come to the workshop once a month. (They appear in a picture in my previous article).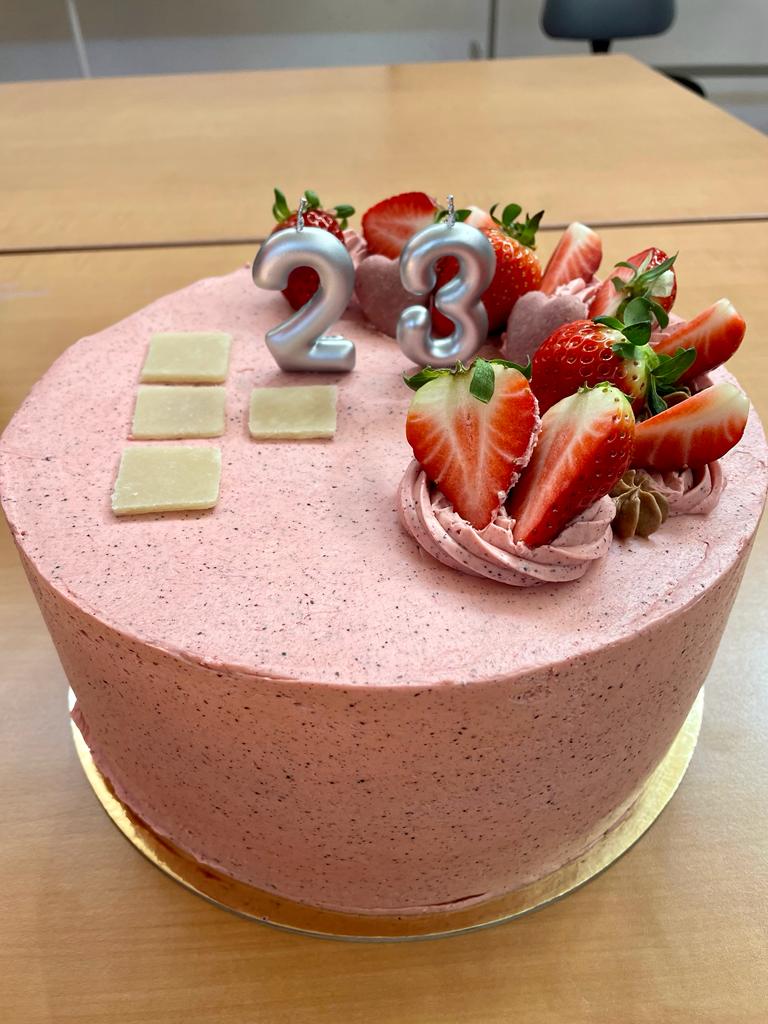 Mimi suggested playing a mini game before we eat. Basically, everybody starts as an egg. You have to find another egg like you,  do a rock-paper-scissors, and if you win, you become a chicken. Then, you have to find another chicken and repeat the game but this time, if you win, you become a dinosaur and you're untouchable for the rest of the game! When you lose, you go back to being the previous animal. It was funny because during that game, we had to do ridiculous poses that mimic the animals. After this, we ate cake together.
I also went to Costa de Caparica on a very sunny day and stayed until evening to see the sunset. I walked in Lisbon with Jola and Mimi. We went to see the elevator of Santa Justa. I saw the Miradouros of São Pedro de Alcântara, Panorâmico de Monsanto… 
I feel like I've been here for a long time, but at the same time, it's only been two months!
I hope the next month will be as eventful as this one.
Até ja!