Hello everyone, it has been a very long time !

A lot of things happened, so I'm going to do a quick resume of it all.

First of all, like Jola said in her own article, we gave computer skills training to a group of Somali Refugees. It was my turn to give training and I had to cover the second session out of 5. It was about word processor, so I explained them what it was. I also made them practice typing on the portuguese keyboard. It was a little difficult to make them understand me because they didn't speak English that much, but their level in informatic was pretty high for some of them so the lesson proceeded smoothly.
Then, it was time for my mid-term training. I went to Serra da Estrela, in the middle of Portugal. With a group of 20 other volunteers, we went in the mountain to live an experience we will never forget.
The mountain air was so refreshing, there wasn't any city noise either. Just pure calm.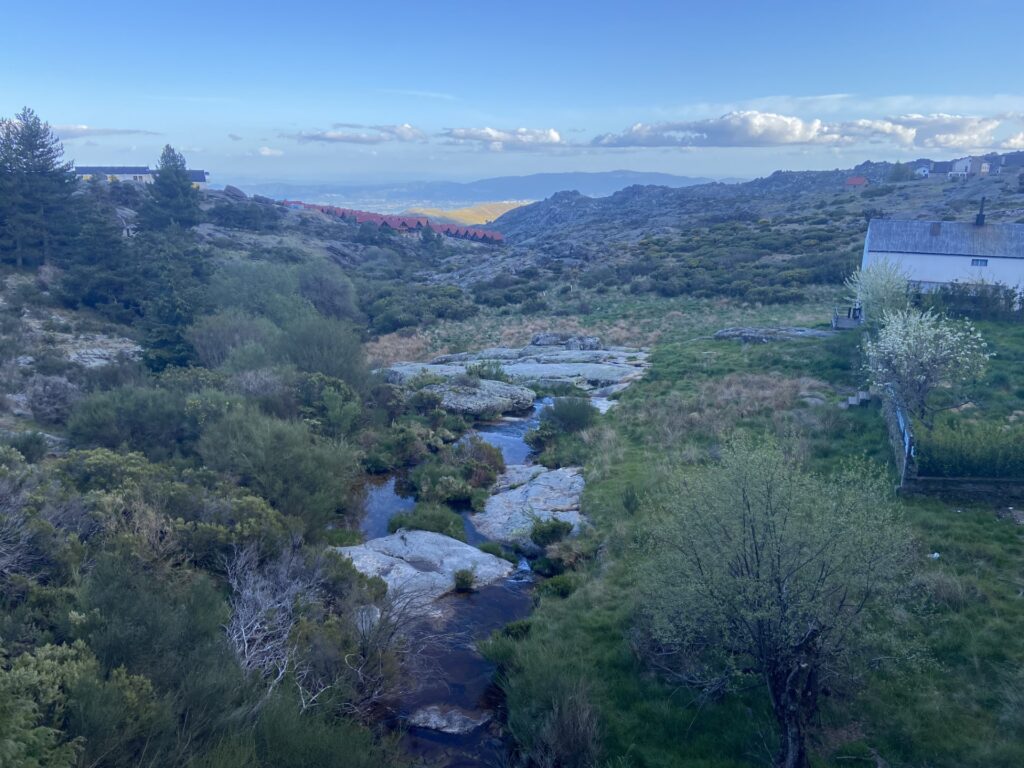 We stayed in a Youth Hostel and we each shared a room with one person. I was scared at first, because I saw a lot of people already met in their on-arrival training or came from the same organization, but I mingled with all of them just fine. There was a really wholesome mood so it was easy to get along with everyone !
The trainers were amazing. We did a lot of team building to get to know and connect with one another (and it worked). They even prepared us a surprise: we could do some curling in the ice skater next to the hotel !
It was fun to try something new.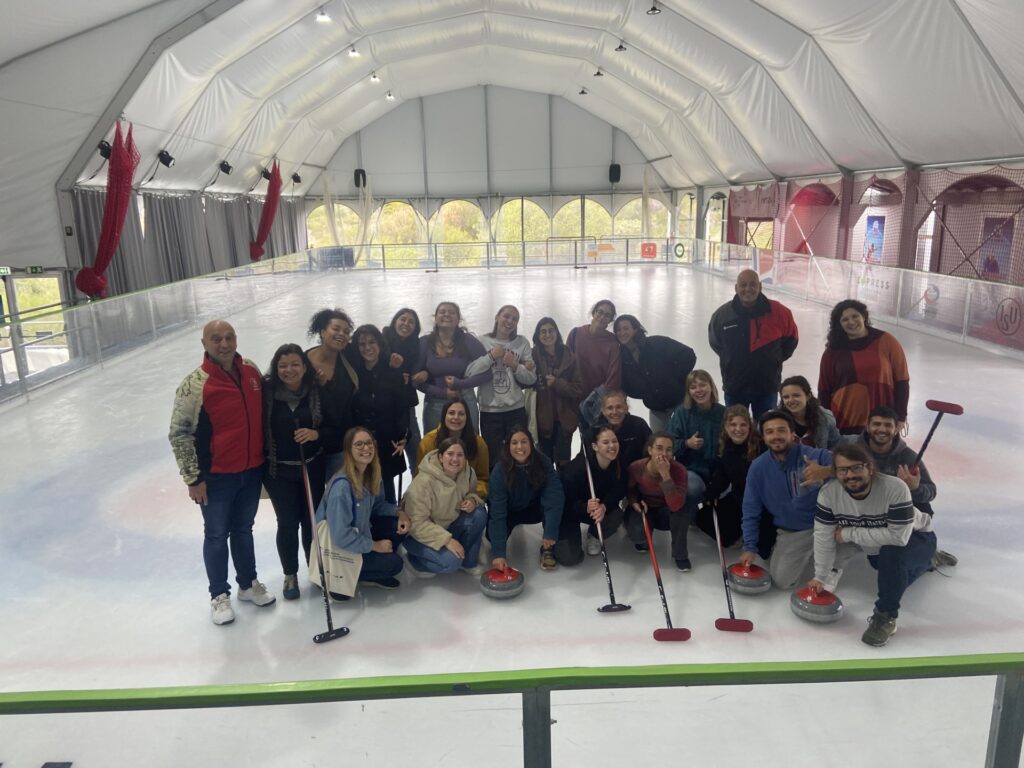 It was my first time in the mountain. On one of the few nights we spent there, we got to see the moon and stars so clearly. It was breathtaking.
We couldn't take pictures of videos clear enough to give justice to what we saw with our naked eyes. But it's okay, because we share this memory.
On the last night, we assisted to a fado concert that was happening in the main building. It was the first time for me. A man was singing and it was really beautiful and touching. Later that night, since it was our last, we all spent our remaining time together and danced.
The next morning, for the last activity, we did something really sweet. We all took a paper, stick it on our backs, and people had to write something nice about you on it. At the end, you had a card full of cute messages. It was full of good vibes, just like this entire training.
I will personnally keep a fond memory of the time I spent in that place and I wish more moment like this will come. I met some wonderful people that I will probably see again, in Portugal or somewhere else. 🙂 
Next time, I will tell you more about what I've been doing in RATO and also about my trip in Madeira !
Stay tunned and até ja!