Olááááá! Bom dia!
Hope you have been missing me a lot! At least my boring blog articles 🙂
Today is the first day of my third expedition to RATO. Once not a wise man who disgraced by many named for his the first, the second and the third round to govern a country as the tyrociny, the overseership, and the mastership, respectively. So, this hopefully will be my mastership for learning, teaching, creating, sharing, munificating, and having deathless moments in the strictest sense of the words here in Portugal.
The date has also another meaning for many and for myself as well. I am actually writing to let you know this special day. It is called Newroz in Kurdish (or Nowroz in Persian) that states the New Year. It indicates the first day of the new year and the beginning of the Spring season. The date also falls on the March equinox which the daytime and the nigh-time are equal to each other, 12 hours each. Another thing, it is my birthday 🙂 Yeaahh happy birthday to me with rebirthing and revivaling of nature. One another coincidence that the home city of my father´s, so that mine, licence plate number is 21. Come on, the God cannot be serious to showing all this coincidence to me 🙂  
Furthermore, thank you all who wishes the best for my new age and gave tight hugs, and who celebrated with three chocolate cakes at the office and another cake at home. The one at home was totally surprised me since I did not expect to have it. Thank you all for making this day memorable.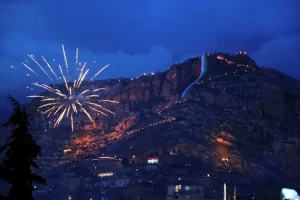 Since it is important for Kurdish people and some other people of different culture, I want to give some information about it. As I wrote above, new-roz means new-year. Because of that, Kurdish and some other people celebrate it with joy and passion. Lately, it has become political celebration to prove their presence and consistency. Anyway, I will not spread and bring negativity and stupidity of the political conflicts here 🙂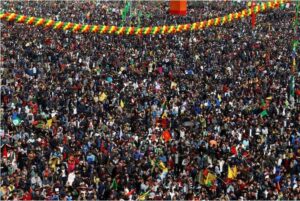 What should be known about this beautiful beginning of the spring is that I was born on that day. I am joking :))
It is the new year at the past in many calendars. The horoscope (or Zodiac) starts at this date from its first house of 12 where the Aries is the governor.
So that Kurds and some other people have history in the region celebrate this as a big festival by dancing in colourful traditional clothes and eating traditional food as usual. Another tradition is to start a big fire and jump over it. The fire is very important element in the original belief (or religion) of Kurds. The belief  is called "zoroostrianism" that Ahura Mazda, the Lord of Wisdom, is the greatest God. I assume that that tradition comes from the original belief of the Kurdish people.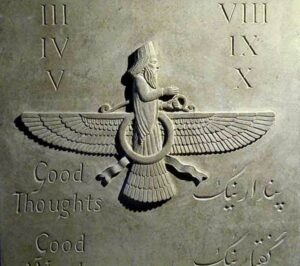 I just wanted to write this article as a good and a new beginning to my long-term volunteering, teaching, learning, and experiencing adventure on this date. I will later give information about what happened before and after I left from Rato and Portugal. I have a lot to say 🙂
Até Já!
(Written and Published on 21st March 2023)